Environment
---
REINFORCED CONCRETE UNITS FOR FREE STANDING RETAINING WALLS FOR BULK STORAGE AND PRECAST UNITS FOR SEALED LIQUID STORAGE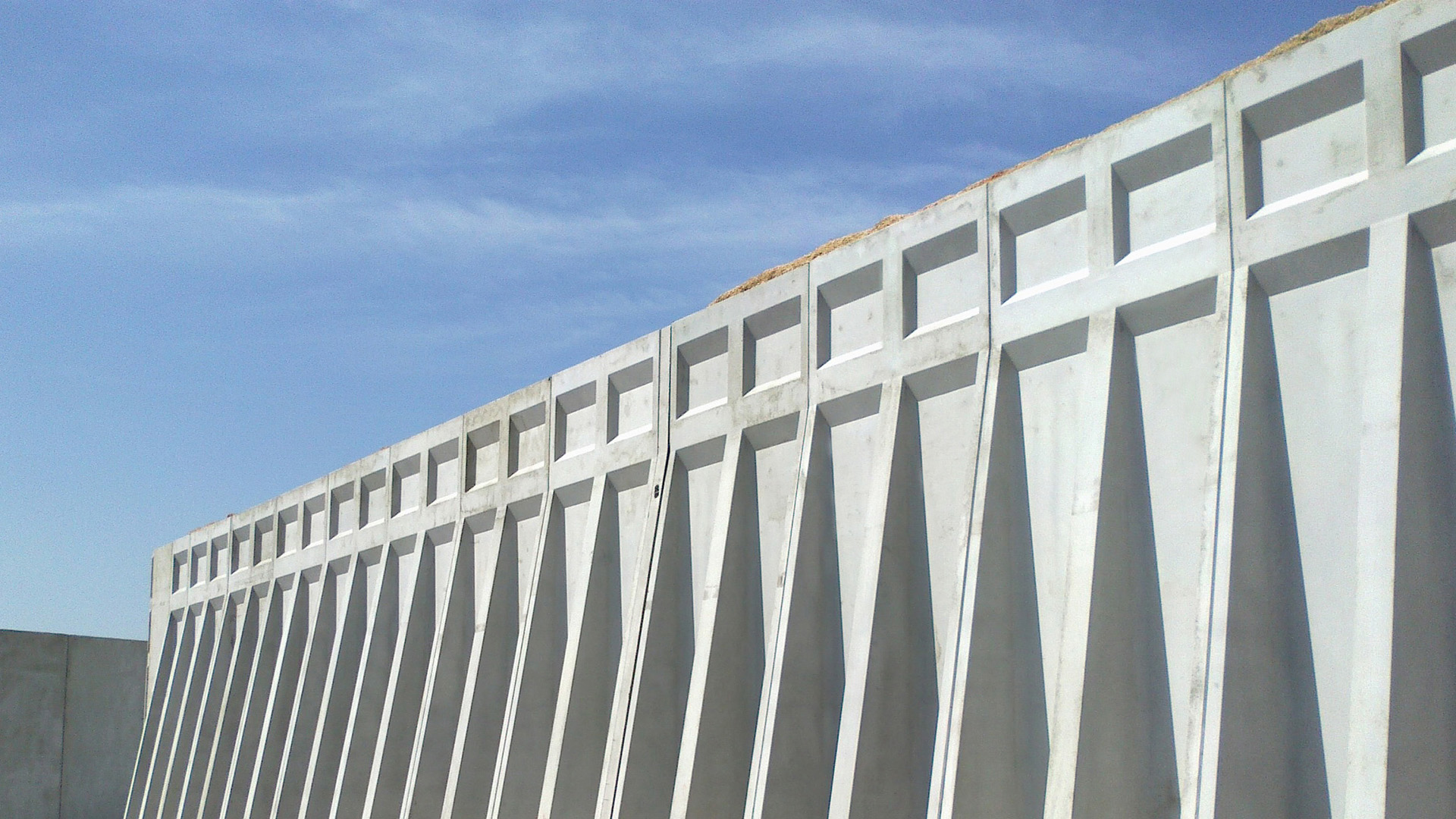 Freestanding Retaining L Walls are made of precast units in reinforced vibrated concrete, free standing and load-bearing that are easily laid on the existing foundations.
Precast walls are protected against loads of products until 1800 kg/m³ and against the overload of the loading vehicles for the storage and the compaction of the products.
Perfect to store any type of bulk material these walls offer many advantages including the speed of storage and collection, the minimum cost per m³ of material, the possibility of modification in other configurations, fast assembly and disassembly and protection from aggressive materials.
Precast tanks are used in zootechnics for slurry storage and in industry in water purification and containment plants.
These consist of modular units, statically independent, which allow the production of tanks of varying height with flat or lowered bottom, in or above ground in circular, elliptical, square or rectangular shapes with rounded, multiple, elliptical or rectangular corners. These tanks are best suited to specific requirements, making them flexible an convenient.
The mobile shed is made with load bearing prefabs of varying height from 1,00 m to 6,00 m and hot-galvanized metal structure, single or multiple span, tunnel-shaped or in structural layer steel-work to build warehouses or temporary storage facilities. The covering of the mobile shed is made with waterproof durable PVC film with aluminium profiles and strips, in corrugated sheet metal for roofing or with self-supporting insulated panels.
Perfect to build warehouses or facilities to store bulk material under cover.